Healthcare CMMS | Medical equipment maintenance
No more time-consuming, inefficient, costly management of your devices.
Healthcare facilities and equipment must operate at their peak performance to ensure patient comfort and safety and staff readiness. But keeping track of hundreds or even thousands of devices and making sure they are all in perfect condition is a challenging job.

Tinote, a smart CMMS, can definitely make the job less challenging.

Focus on your patients while Tinote takes care of the rest.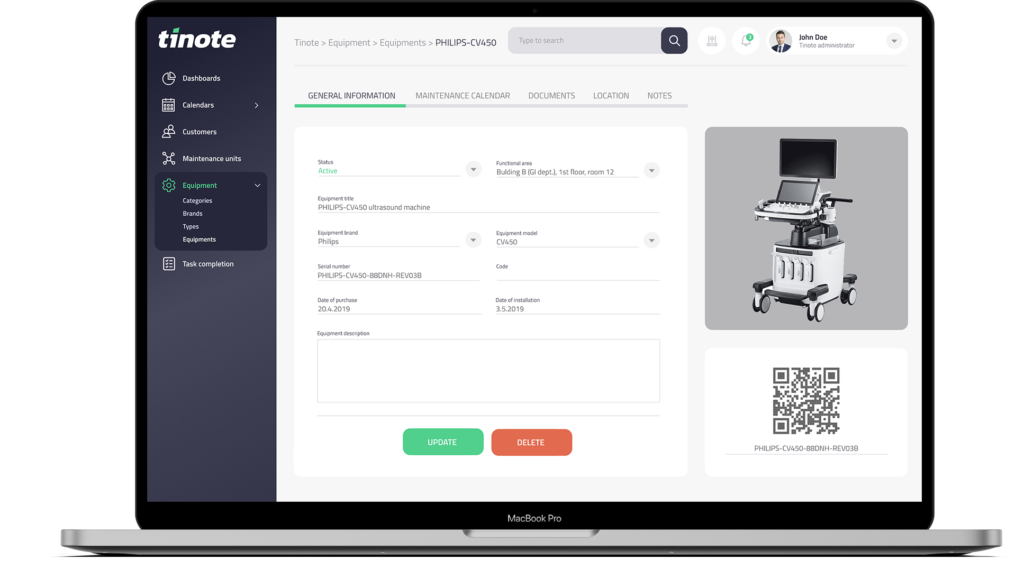 Your facility + Tinote = the perfect match
Smart. Efficient. Reliable
One system. Complete overview for everyone
Access information about all your devices and biomedical team(s) in just one system!

It doesn't matter if you are a small facility or a group of hospitals. It doesn't matter whether you are a manager, planner, technician, engineer, HQ head or a 3rd party service organization. You can all be connected to one source of truth.
Easier data access = faster workflow = less time and money wasted.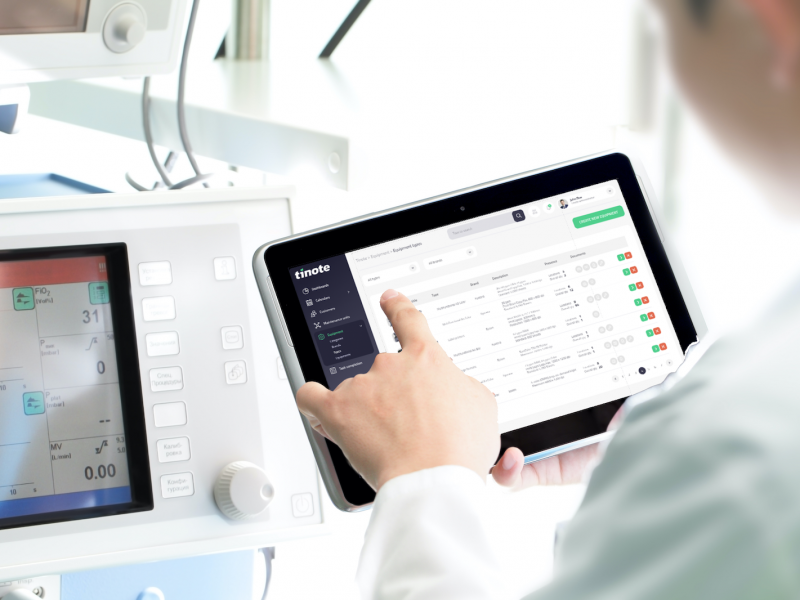 Expected ROI and KPI improvements
reactive maintenance reduction
Smooth & transparent workflow
Issue, assign, execute, track. It's that simple.
easy issue reporting via QR codes or barcodes
smooth work order management (from task assigning to execution to reporting)
preventive maintenance and inspection planning (automatic requests)
complete documentation and reports for tracking and auditing

Let us take care of your devices - so you can take care of your patients.